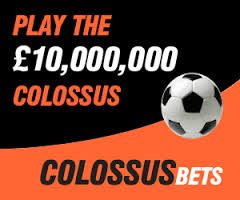 After a weekly break for the World Cup qualifiers the battle at English Premier League continues. This week I will advise you how to win £10 000 000 top prize of Colossus Bets with accurate prediction of 7 final scores of games from Premier League, Championship and Spanish La Liga.
Newcastle United vs Liverpool
Newcastle conceded 3 goals in their last Premier League home game to Hull and another 3 in their game with Everton at the end of September. Their performance is a bit unstable in this season. In contrast it was long ago Liverpool to have such impressive start and so convincing play – 2nd place of the standings. Sturridge has been on excellent form for The Reds this season scoring 9 goals in his last 10 matches. I expect another comfortable win for Liverpool, but not so impressive like the previous 0-6 in April.
My Choice: 1-2, 1-3
Manchester United vs Southampton
I'm worried about United. They stand at the 9th position with just ten points from seven matches. They have a great squad with talented players and experienced coach, so it's question of time to return to the top. But they have to be careful with the dangerous side as Southampton, which surprised Liverpool at home. They have won 4 matches, lost just one and conceded only 2 goals, keeping a clean sheet in their last 4 matches in the Premier League !!!
My Choice: 1-0
West Ham United vs Manchester City
At home West Ham won just once 3-2 against newcomers Cardiff and lost the previous 2 home games, against Stoke and Everton. They still could give some hard time to the visitors, but I expect goals here as City have scored at least 2 goals in 8 of their last 9 matches in the Premier League. Pelegrini's side need a win in order to keep the distance with Arsenal and Liverpool.
My Choice: 1-3, AOA
Espanyol vs Atletico Madrid
Atletico M are flying high. They have won their last 9 matches in La Liga, scoring at least 2 goals in 8 of them.
Up front, Diego Costa continues his fantastic form with the winner in the derby vs Real Madrid at the Bernabeu, and a brace vs Celta win 2-1. From the other side Espanyol have lost their last 3 matches and have conceded 2 goals in their last 4 matches in La Liga.
My Choice: 1-2
Leeds vs Birmingham
With 4 defeats in their last 5 games Leeds slipped into the bottom half of the table. Scoring goals is the main problem, and they still are looking for a loan stiker. Birmingham are terrible away from home – they lost their last 4, and have failed to score in their last 3 away matches in Championship.
My Choice: 1-0, 0-0
Aston Villa vs Tottenham
This should be a Tottenham win, with Benteke sidelined for Villa, and both previous visits won by them by 0-4. But without Bale Tottenham seems to be in very average form at the moment. 6 goals in 7 matches is a bit disappointing result for a Andre Villas-Boas' expensive squad. Anyway their new star Andros Townsend was named Man of the Match on Friday night for England's world cup qualifier against Montenegro and gives them hope in front.
My Choice: 1-1, 1-2
Crystal Palace vs Fulham
Its been a while (2004) when these two last played each other, but now they are neighbors – 18, and 19 at the standings. Crystal Palace have lost 6 of their last 7 matches, and conceded at least 2 goals in their last 4 matches in the Premier League. 7 out of Fulham's last 8 away games ended with less than 3 goals so I donno what to expect from this one. The Cottagers scraped just two wins from 7 games, and Martin Jol should try to grab something or to be sacked soon.
My Choice:  0-1
Below is a screenshot of my selections.
Don't forget that for selected pools Colossus Bets may offer you the chance to 'cash-in' your still alive tickets (in full or in part) after a particular game has finished by selling them back through a cash-in process. For example for this pool you may decide to CASH-IN at Sunday before tricky Aston Villa – Tottenham game, or Sunday night before unpredictable Crystal Palace – Fulham.